Territories & Wineries
WE ARE CHANGING THE LOOK, BUT PRESERVING THE BODY AND SOUL
With its new label LA SEGRETA returns to the centre of the old map of the Ulmo estate…
With its new label LA SEGRETA returns to the centre of the old map of the Ulmo estate, where our first winery was established in 1995, between the fortress of Mazzallakkar and the ancient olive groves surrounding Lake Arancio. Here our story began, around the 16th century farmhouse which is our oldest family residence, and here the first bottle of LA SEGRETA was born, named for the woods surrounding the estate.
We planted our first vines at Ulmo, beginning those experiments with indigenous and international varieties which we then continued during our journey through Sicily. Ever faithful to these instincts, we continued to produce LA SEGRETA wines with blends of these varieties, which are cultivated entirely in our own vineyards.
Changing its label to commemorate its origins, we preserve intact the body and soul of these wines with their unique and unmistakeable character, evoking the varied nature of the island's territories.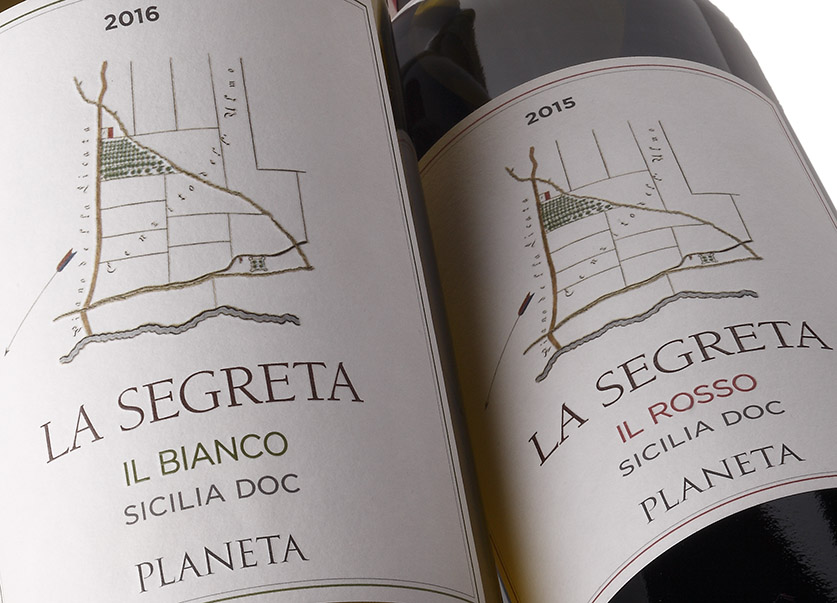 Scopri le schede tecniche: Il Bianco | Il Rosso