Territories & Wineries
LA SEGRETA: THE STORY OF A MAP AND A NAME
LET US TELL YOU ABOUT THE ORIGIN OF THE MAP OF ULMO, DATED 1825, WHICH HAS ALWAYS APPEARED ON THE LABEL OF BOTH THE RED AND WHITE 'LA SEGRETA', AND WHY, IN 1995, IT WAS THE FIRST NAME WE GAVE TO OUR WINE.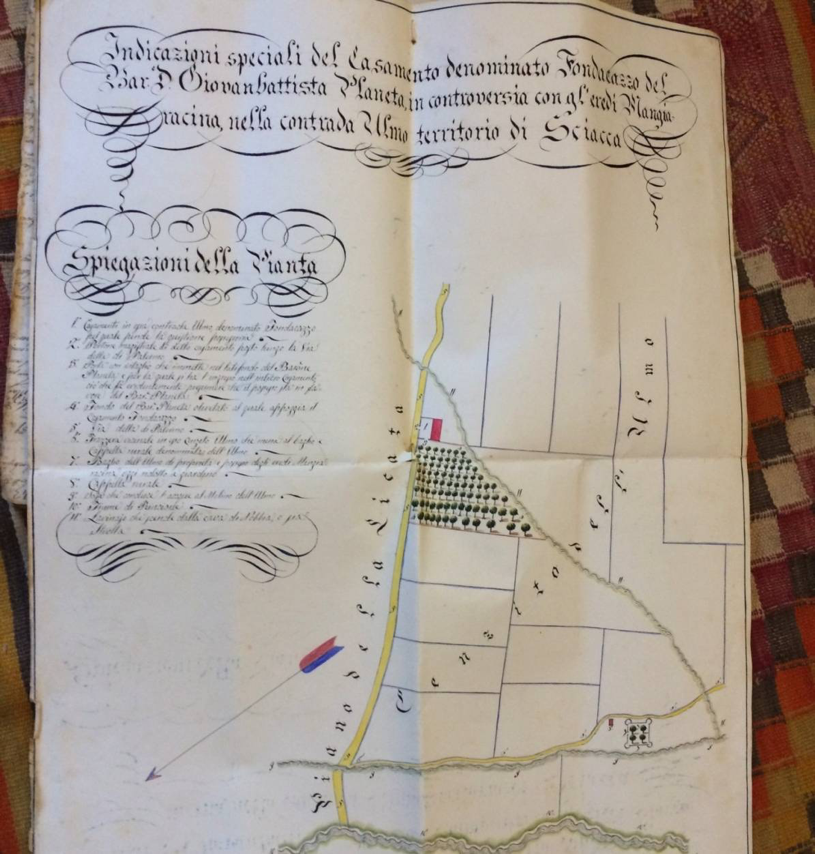 La Segreta was the first name we gave to one of our wines. In 1995 we chose it because it is the same name as the wood which surrounds the Ulmo estate and the Arancio lake, a place which we have known since we were children.
To represent this place and its significance for us, we decided to identify La Segreta with the oldest map of Ulmo, dating from 1825, which we found in our family archives.
For more than twenty years this map has been shown on the labels of our white and red La Segreta, and now we have decided to renew it, giving it a more central position and relying upon it to relate a piece of our history.
THE MAP
On this treasured witness of past times we have discovered traces of some of the features still apparent in our landscape.
At the top is the 15th century Baglio of Ulmo, which has always been owned by our family; the same place that once upon a time welcomed weary travellers on the old road which linked Sciacca and Palermo, and now is the centre of our hospitality.
Next to the ancient olive grove which we care for with love and whose presence has taught us to nourish a passion for olive oil next to that for wine.
Further down, towards the river, we find a drawing of the little Arab fort of Mazzallakkar, a real 'hortus conclusus' with its orange trees, which for centuries have adorned this valley and gave the name to Lake Arancio which is now bordered by the first of our wineries.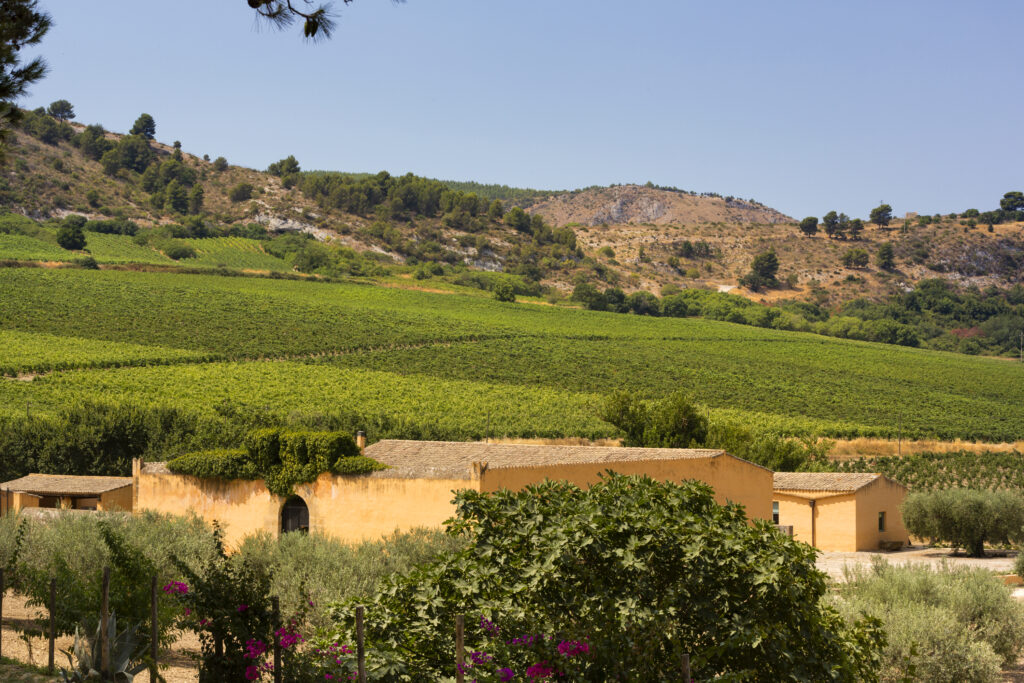 OUR STORY
In between is the land where the history of our company began.
It was from the top of the La Segreta wood that one day Diego Planeta showed it to us, during one of our camping trips with cousins which we undertook every spring, and with a few minutes distraction from our games, promised us that soon, instead of sheep and grain, we would plant vines once more and transform the Ulmo house into a magnificent winery.
As adults we have fulfilled that promise, that dream, planting here our first vineyards and beginning those experiments on indigenous and international varieties which we then continued during our journey in Sicily.
THE NAME OF LA SEGRETA
We have identified our youngest and most refreshing wine with the ancient and mysterious name of that wood; fresh, just like the old spring of pure water in a clearing among the trees which once offered refreshment to horses and their riders, and young, just like that memory, among the best of our childhood, which we continue to respect in this way.
More than twenty years later, we still produce La Segreta wines remaining faithful to that first intuition, through the blending of those indigenous and international varieties which we cultivate exclusively in our vineyards.
Changing the appearance in order to remember, we preserve intact the body and soul of these wines with their unique and unmistakeable character, able to relate the differing essentials of Sicily's territories.